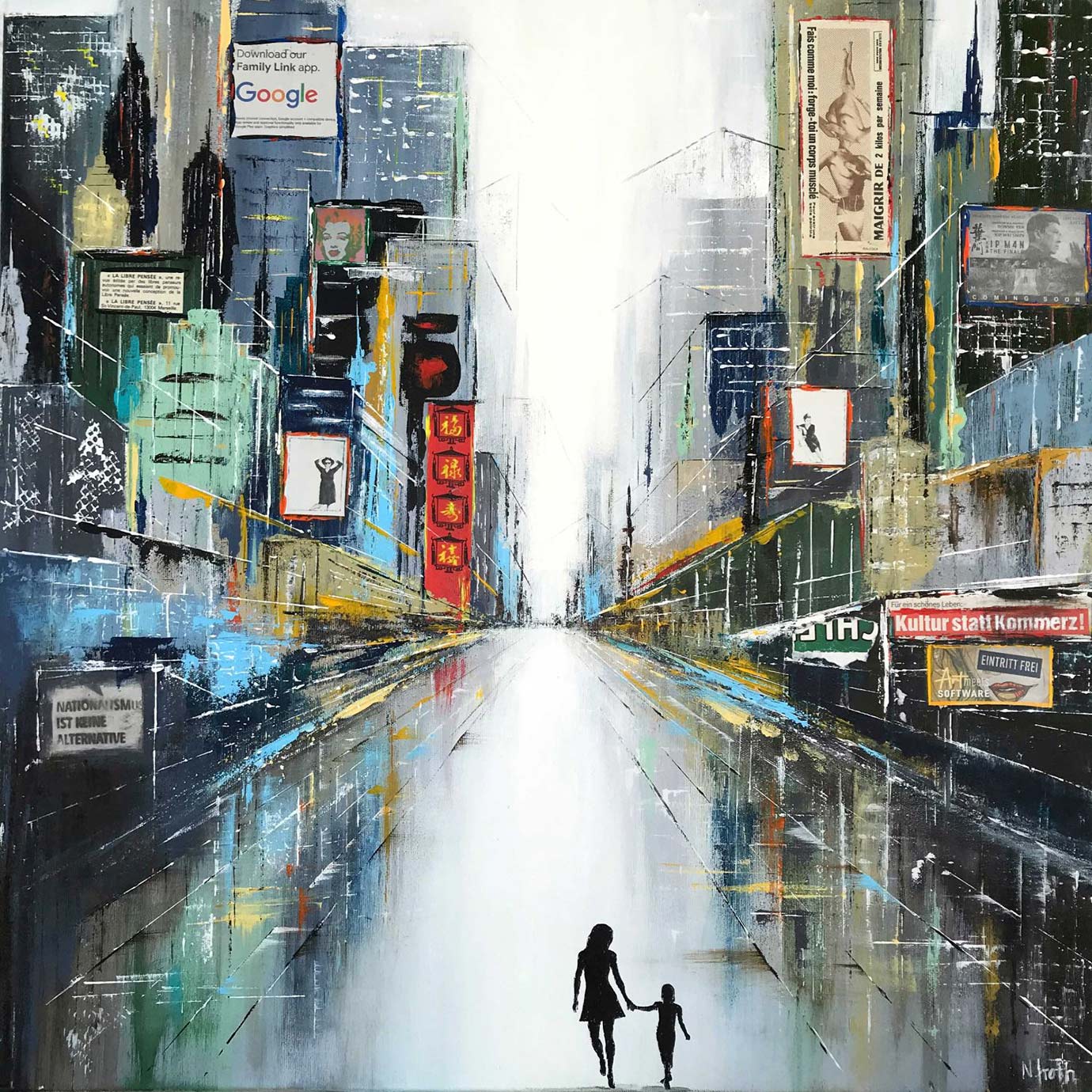 City Lyrics
"City Lyrics" plays with the magic of the city and captures its different sounds. Become part of these landscapes and walk in street canyons, experience city skylines and landmarks. The works of art in this series raise the question: does home really lie in a place or in ourselves? Give yourself an answer and strengthen your inner home.
Harbour Lights
Ships, cranes, industry. Arrive, leave. Search, find. Can you feel the vital energy of the port? The port is the place of beginning and transition. It is also a symbol of security, hope and goals. Exciting journeys begin in the harbour, freedom is in the air in the harbour. Let yourself be carried away by this active, productive and lively place.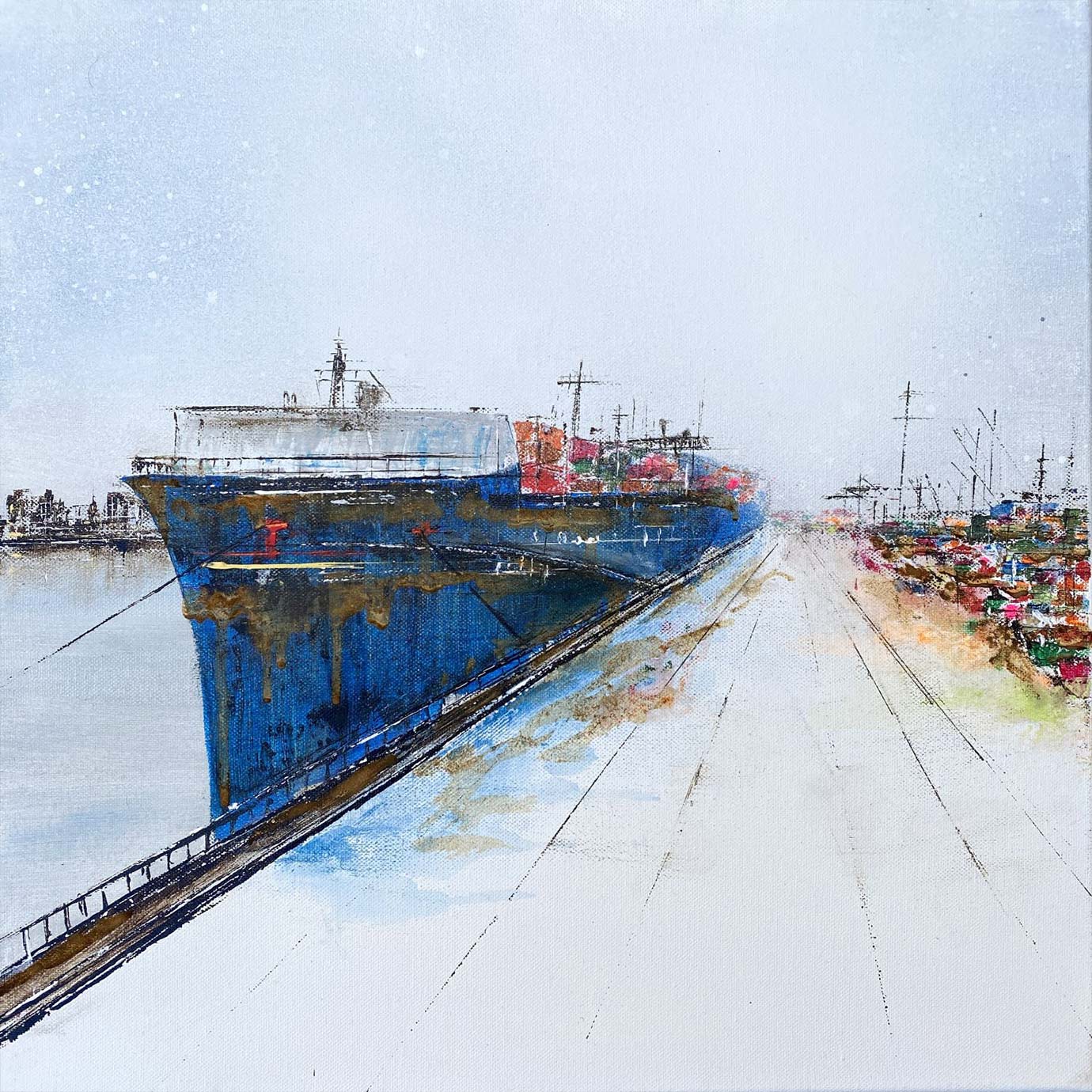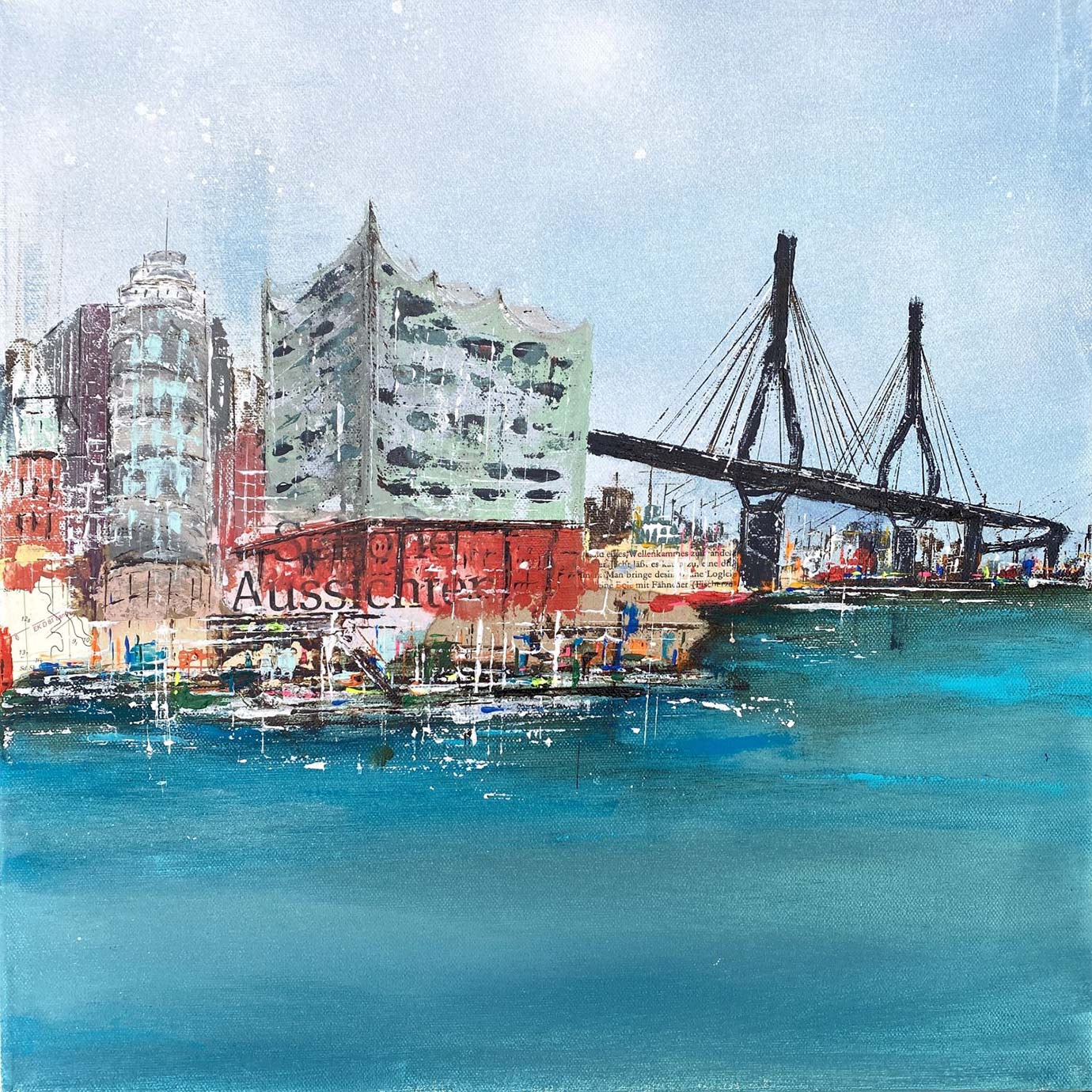 Tribute to Hamburg
Hamburg: This is the traditional warehouse district, dynamic nightlife, the port as a gateway to the world. Hamburg celebrates freedom with its own street called "Grosse Freiheit" meaning lots of freedom. The art series "Tribute to Hamburg" celebrates this beautiful city in the north of Germany. Resonate with this exciting and open town. Let yourself be carried away and feel the pulse of the city. And discover yourself in the process.
Water Flow
"Water Flow" is both energy and harmony. The power of nature flows through every fiber and connects with man-made things in the works of art in this series. Discover your flowing energies. Find your way like the water. And you can count on it: you will find it – always. The artworks in the "Water Flow" series are like life itself: stimulating, flowing, free – with a pinch of mystery.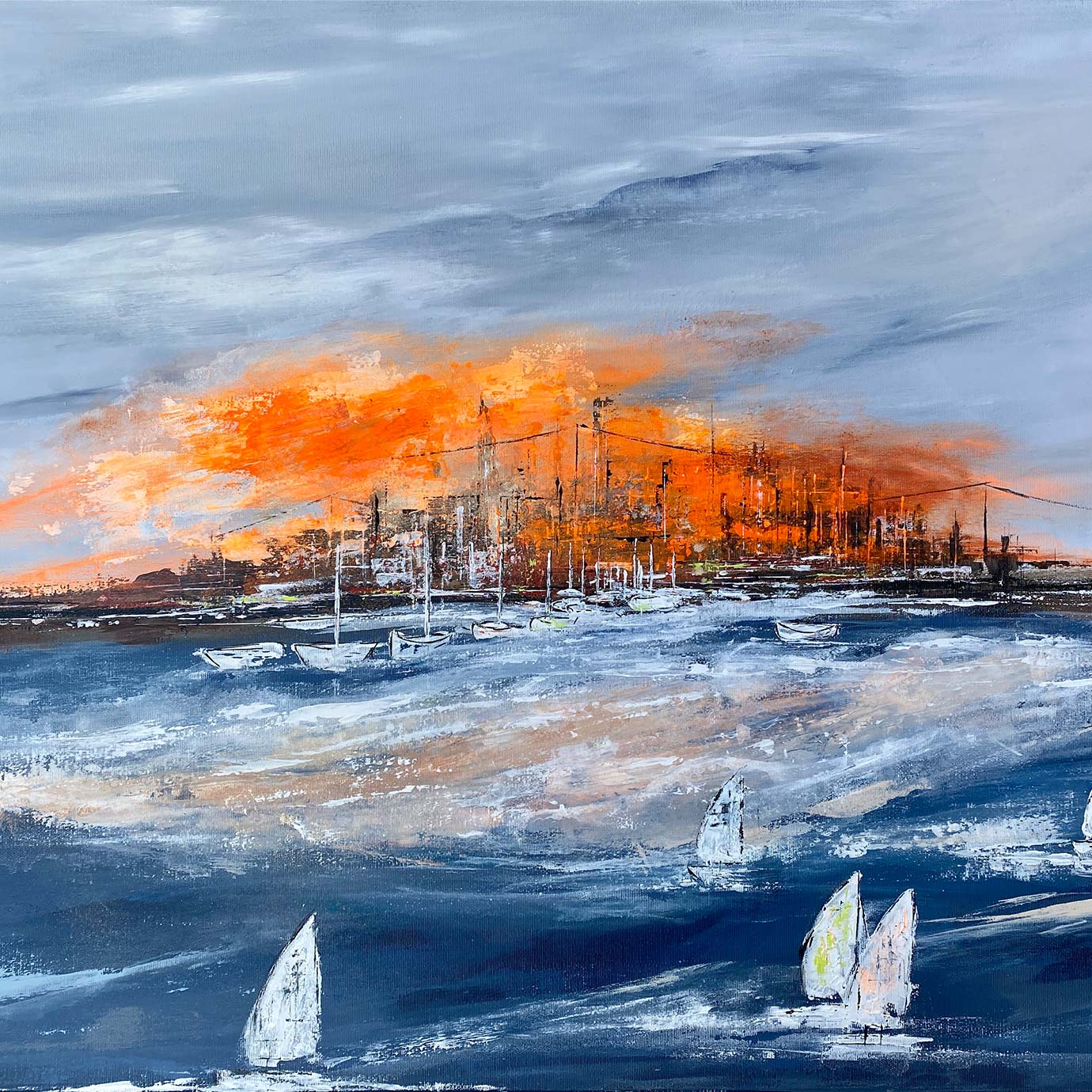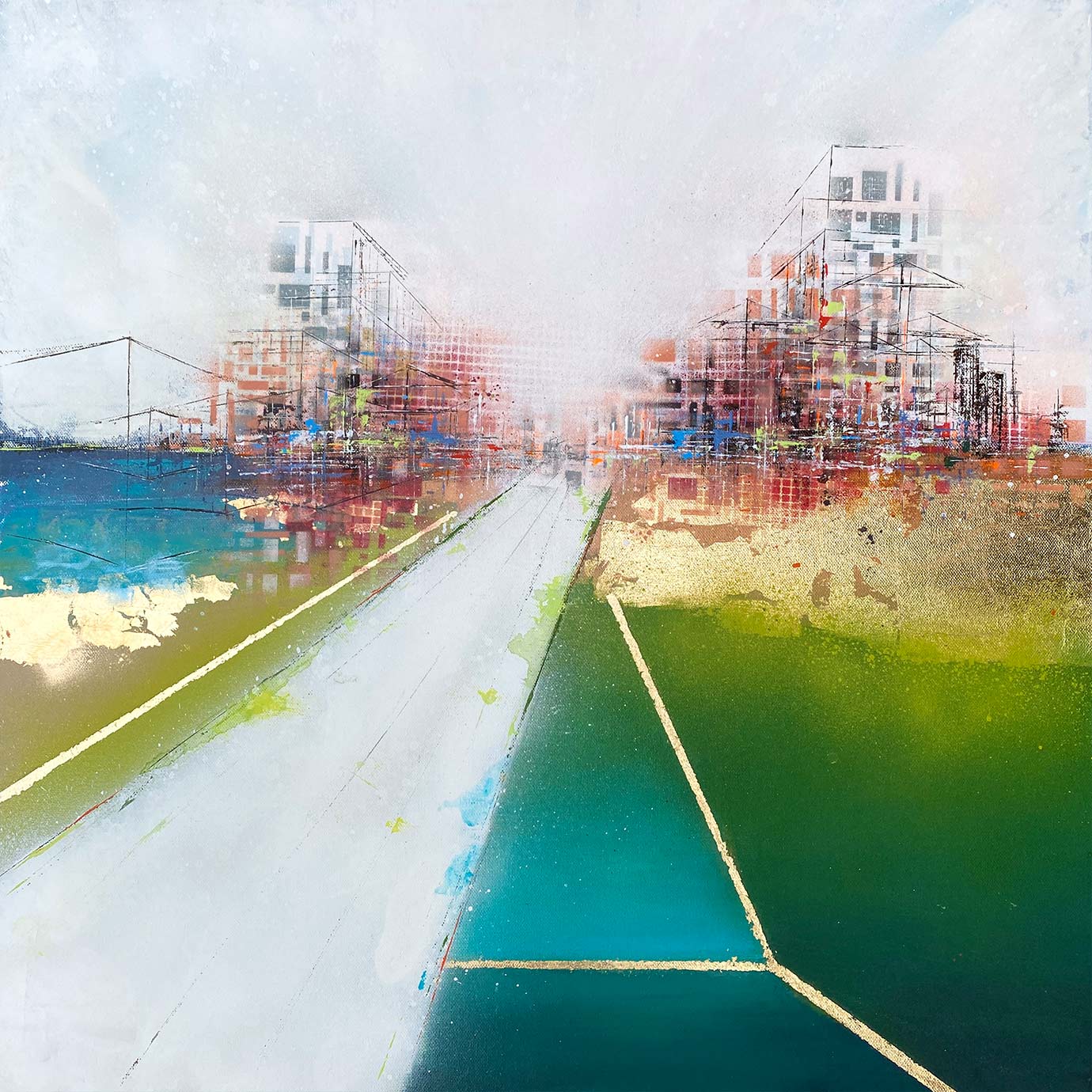 Urban Geometrics
Roads, junctions, paths. Hints, visible, invisible. The "Urban Geometrics" series plays with opportunities, potential and resources. The paintings convey an urban lifestyle, a spirit of optimism. Carefree, light and playful. They encourage you to go on an exciting journey of discovery. Unleash all your possibilities.
Night Glow
Experience the paintings in the "Night Glow" series like an island sea-swept by reality. Sometimes we need time for ourselves to be able to feel our strength and gather new energy. There is no better place for this than under the protective wide canopy of heaven above us, which allows us to become one with the universe. So that you may continue your way refreshed in the morning.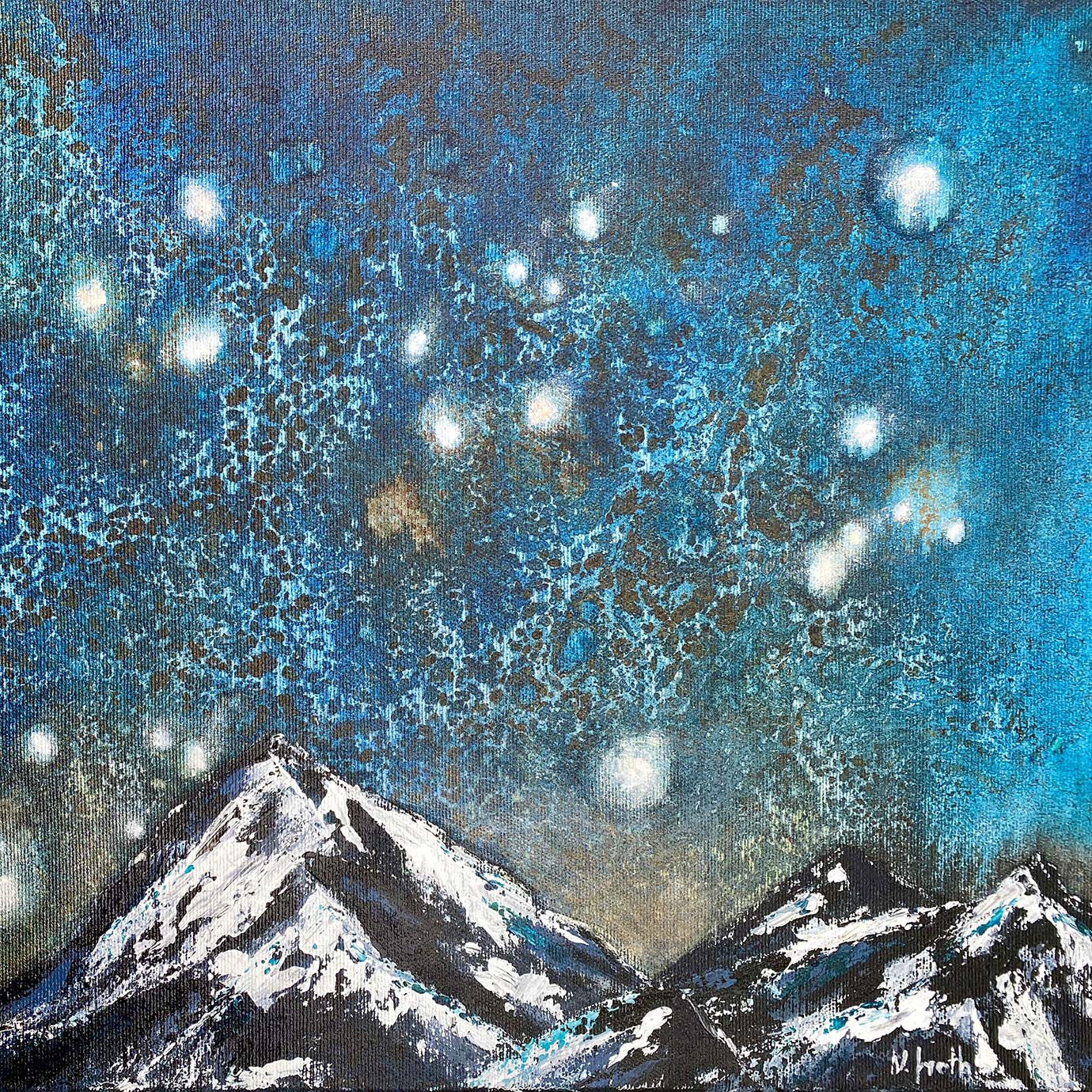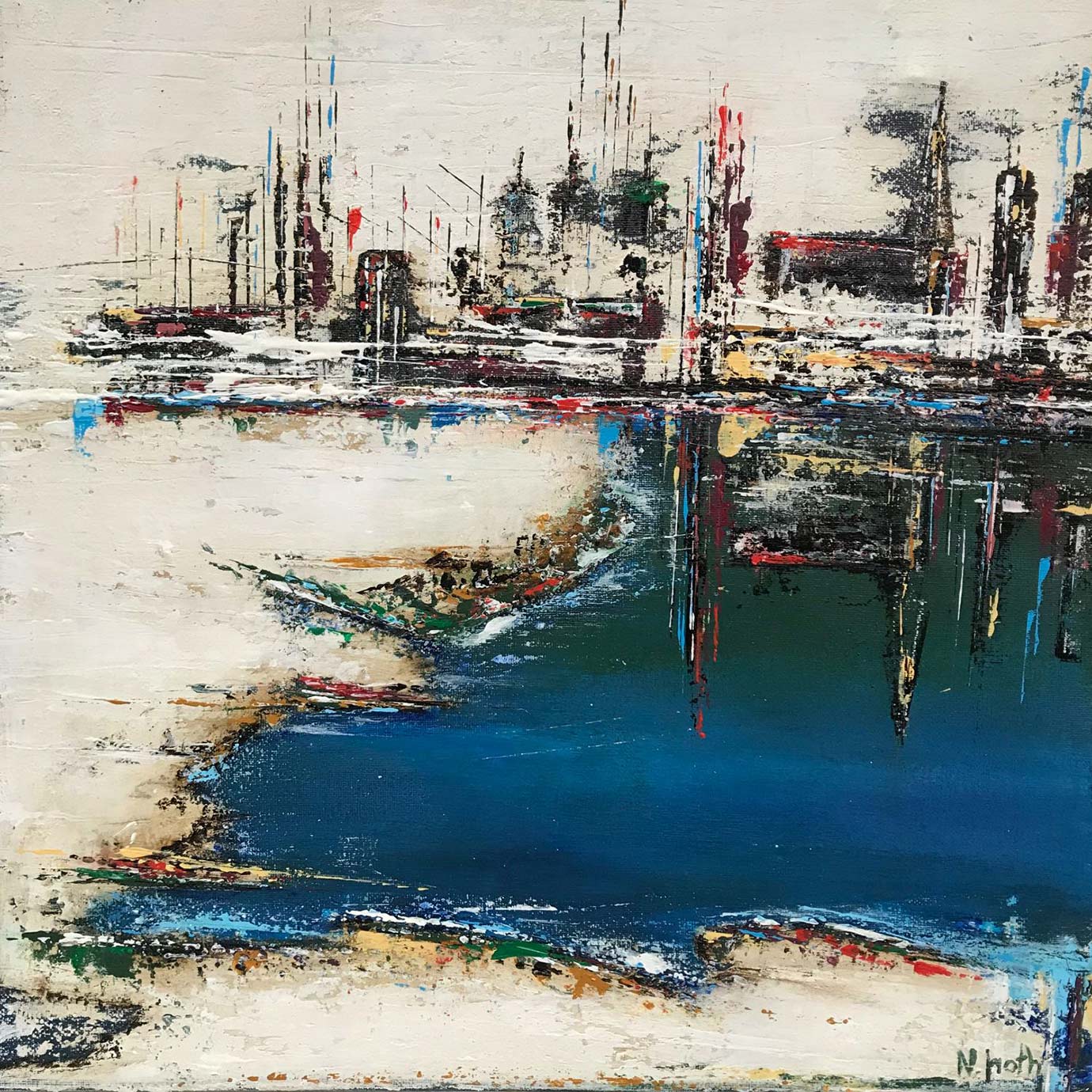 Unmonumental
The known meets the hidden. The experienced meets the longing. Here and now meets there. Do you see the new way, the bringer of tomorrow? "Unmonumental" takes up the complexity of life and celebrates the human ability to manage this complexity, to make the right decisions, to realize one's own potential.
Archive Collection
Paintings are created in freedom. And so, in addition to series, Nina Groth also creates detached works. The experimental play with opposites, materials and possibilities allows the unforeseen to emerge with ease. In the "Archive Collection" you will find works of a very special kind. Above all, you will find special one-off pieces.